Intro to Article:
The customer service process, within any business model, is highly emphasized to retain customers. Whether these are existing or prospective ones, the collective effort of the overall company is directed towards increasing the ratio of recurring customers.
Cost-Effective Opportunities
This daunting struggle induces business executives to explore risk-taking opportunities in the hope of long-term financial gains such as a virtual call center, a cloud call center, a remote call center, and many of the contemporaries; all of which correspond to telemarketing, sales call center and Support services.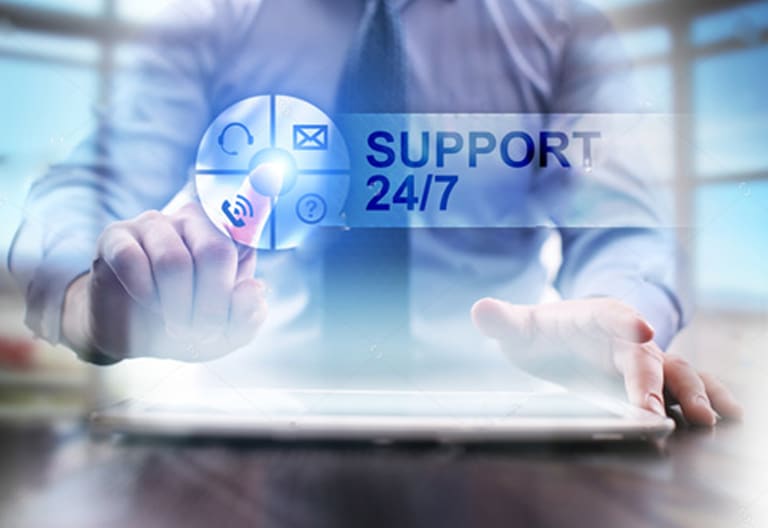 The Approach
While seeking external assistance, by means of an outsourcing arrangement, a call center desk that offers both customer sales and support services is the most preferable option among corporate entities. Call center services revolve around inbound and outbound setups that can facilitate incoming and outgoing calls from/to customers.
The hunt for call centers online compels web-surfing executives to identify the top 10 call center companies in the most likable region as per their business specifications. These executives are now exposed to call center companies that are competing for a greater share of web traffic online. A decisive strategy needs to be in place to sideline prospects who have just started a call center, and considerations should be toward experienced professionals, who are currently looking for call center projects.
Many overlook the term 'contact center', which is a different ball game, in the approach to finding a suitable party for end-user interactions. A contact center is able to carry out functions beyond that of a call center. It not only manages correspondences via voice, but other modes of communication as well, such as email support, online chat, and many others.
Time-Saving Advancements

Technologically, businesses also aim to adopt cost-effective mechanisms such as predictive dialing for outbound teams and IVR systems for inbound teams. Predictive dialing allows for more time-productivity while no agent sits idle, as the mechanism confirms non-stop engagement between the agent and responsive prospects. Interactive Voice Response (IVR) on the other hand, facilitates agents and end-users simultaneously, while connecting concerned parties toward the settlement of a query or an inbound sale.
Outsourcing: From a Bird's-Eye View
Indeed, outsourcing customer support services through a reliable contact center gives businesses a competitive edge and the opportunity to expand at a rapid pace, but some might fail to explore the nearby availability of outsourcers in the local market.

Local Outsourcers

As the term outsourcing suggests, businesses may very well outsource a fraction of their work process from home, which makes it totally irrelevant for companies to reach out to cheap labor countries, while these may be willing to engage an influx of human resources to carry out the workflow of corporate entities, already players in a dominant economy.

This arrangement is pretty viable for businesses looking for a higher 'say' in the internal infrastructure of the outsourcing party and aiming towards a more practical means of collaboration.

Similarly, businesses might also be inclined to ensure customer satisfaction while a workforce of English-speaking natives is at hand; which demonstrates familiarity with American culture and the effective use of US phrases/slang. In terms of profitability, these businesses may benefit little from facilitating the local economy, regardless of whether they create job opportunities and serve the purpose of employment.

Building an In-house Team

Nonetheless, let's take a look at the possibility of setting up an in-house call center. It's no surprise that, in an outsourcing scenario, a business deals with low-wage, English-fluent agents whose hourly rate is substantially lower than what companies may have to bear in-house. Moreover, there are other additional expenses involved with setting up an in-house team of call center agents, just to name a few; these are recruitment, training, and the facility itself.


The Real-Deal


On the other hand, if we refer to the term 'Offshoring', it clearly indicates the prospect of locating a contact center overseas. In this type of scenario, businesses are able to flexibly expand while identifying shares within new markets and going for new product launches. The burden of an extra liability is transferred over to call center specialists; companies relieve their management from the downsizing hassle and are able to expand as per need.

An outsourcing arrangement, not only gives you the leverage to operate your business around the clock, like the corporate entities do, but also puts you in charge of just strategizing the workflow and delegating the execution part to experts within the contact center industry.

Emerging strong, out of the misconception that contact centers situated in countries where the cost of living is incomparable to what the US is conformed to, allows businesses to understand that these contact centers are engineered to maintain the level of customer service with the end user, and the thought is worth consideration. Think of it this way, How can a customer service organization that prides itself on complying with customer ethics, fall short of its designated role? Or might they as well fail to deliver the product knowledge that's handed over to them through well-devised SOPs?

Another deciding factor while selecting a feasible location to outsource, other than the cost of living, is an area that faces little to no natural calamity on a yearly basis; a company should also give equal thought to the promptness of the concerned personnel. While monitoring the respective queries' responses, the business would be able to determine the strength of the telecommunications network in the facility.


An added benefit of an external merger (outsourcing), is that businesses get to focus on streamlining major functions of the overall company, which helps with allocating budget for further investments. One may evidently delegate a secondary liability to a business that's more technology-equipped with regard to the telecommunication aspect of any suitable IT firm. Some might also consider setting up a regional facility to instigate their operations in the offshoring country as well, which in itself is a lucrative investment.

Conclusively, contact centers overseas are designed for overflow management, as the conceptual rule applies; in order to multiply revenues, one needs to divide the workflow into fractions.